A little bit about our club…
Moordown Conservative Club is a friendly social club that offers members a place to go for socialising, playing sports and entertainment. With weekly draws and tournaments there's something for everyone to enjoy.
Situated in Moordown, Bournemouth our club is proud to have been in operation since 1881.
We look forward to welcoming you all to our club. To read a message from our president click below.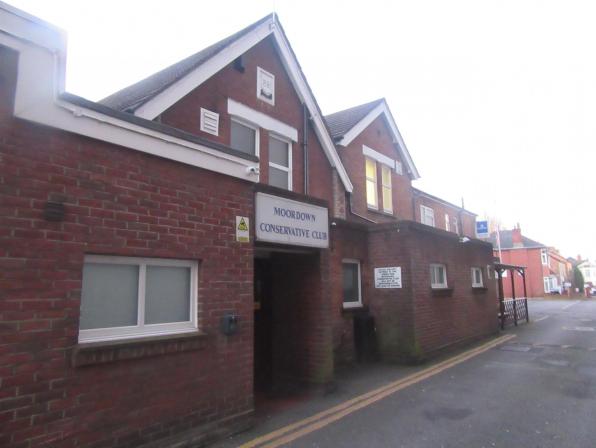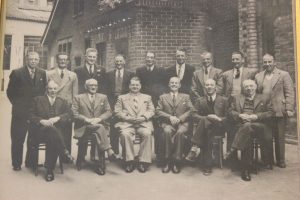 Dear Members this is a committee photo from we believe late 30's early 40's.
Can you please help us  put names to faces?

So far we have "Spraggy" (front row second on the left). Les Habgood (front row second on the right). Les was both Secretary and Chairman during his time on the committee. Jack Samson (back row fourth in from the right)
Our Committee…
The committee recognises the vital role they play in making the club, friendly, responsive and effective in helping their members connect to the club. Our committee officers are ….
Position
Name
President
Keith Bird
Club Secretary
Diane Elliott
Treasurer
Philip Wright
Chairman
Peter Phillips
Vice-Chairman
Gary Miller
Committee
Bridget Dawkins
Richard Mackinlay
Phil Priggen
Lee Scott
Lesley Tsangari
Alan Fudge
Trustees
Peter Morgan
Tony Street
Dave Luther
Bar Steward
Dave Patrick
Assistant Steward
Paula Scott